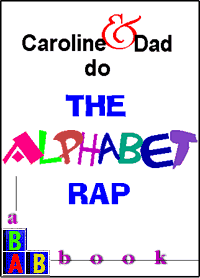 "I know what we can do, Dad! Let's play ping-pong poetry."
Dad knew Caroline would do anything to keep from going to bed. She was pretty smart and, after all, eight years old. But ping-pong poetry?
"It's pretty easy," she chuckled. "I come up with part of a poem and you come up with another. Ping-pong. I guess you could also call it a rap."
"But Caroline, it's getting late and..."
"We'll do something short Dad, it won't take much time. How about the alphabet? We're studying it in school. I'll tell the teacher I did the alphabet rap with my Dad and she'll be so impressed. I'll start with the first three.
A IS FOR ANIMALS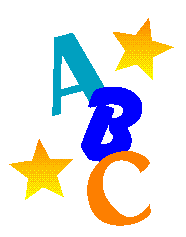 You can tell them secrets and they won't tell, They're fun and playful and just plain swell.
B IS FOR BOYS
Boys need brains. They're dumb and smell bad.
But maybe not always 'cause there's dear old Dad!
C IS FOR CAROLINE
For me it's a tie for number one:
An all-day snack of cookies or gum.
"OK Dad, the ball's in your court now," Caroline prodded. With a sigh, he proceeded with the next three letters.
D IS FOR DAD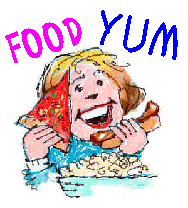 My girls must think me a louse
For trying to keep them from trashing this house.
E IS FOR EATING
When it comes to eating, Caroline's a winner.
She never stops ... except at breakfast, lunch and dinner.
F IS FOR FOOD
Caroline says good food is OK, but junk food is neat.
The absolute best is a 'tween-meal treat!
"Awesome Dad, I knew you could do it! I'll do the next four, and let's see you match me."




G IS FOR GIRLS
When it comes to noise and mess,
You know it's me or my sister Bess.

Dad couldn't resist interrupting at that one.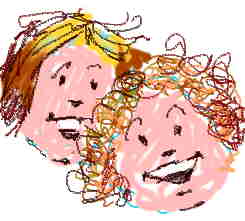 You've got me there, I'll say it's true.
There are no dull moments when it comes to you two!
They both laughed, and in that spirit Caroline began anew.
H IS FOR HAPPY
It's nice to cook and read a book,
But when I run, I have more fun.
I IS FOR IMAGINATION
When it comes to money, some wish for a million.
But as for me, I'll take ONE SKILLION!!!
J

IS FOR JOY
For me, all it takes are toys and cake,
To keep me going in a joyful state.
Dad, laughing, glanced at his watch. "Well, Caroline, you know it is getting late and ..."
"But Dad, tomorrow's Saturday. Pleeeeeeeeeeeeeeeeeeze."
"Oh, I suppose it's all right," he shrugged, wondering at the same time why his older daughter Bess, now eleven, was so quiet in the next room. Probably reading, he thought. They were now up to K, with Dad pondering the next four letters.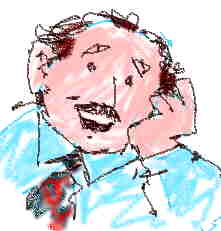 K IS FOR KINDNESS
One thought I try to keep in mind
Is things go better when you act kind.

L IS FOR LAUGHTER
Back in school my grades were bad.
'Cause my laughing made the teachers mad.
M
IS FOR MOM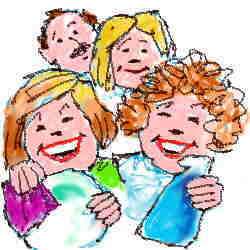 When the kids help clean, it makes Mom grin.
She's got lots to do, which keeps her slim.
N IS FOR NUMBERS
I have two daughters and only two hands,
Too little time and too many demads.


Caroline couldn't resist adding:


I have seven friends, and my age is eight.
I'll be starting third grade, and I just can't wait.
"That's 14 down and 12 to go," Caroline piped. "Let's take three each again and see how it goes. Get ready, Dad, 'cause I'm all warmed-up now!"
O IS FOR OLDER
When I get older, I wouldn't mind a safari,
But even more, I'd pick a Ferrari.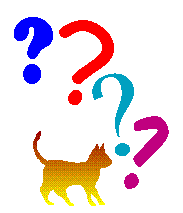 P
IS FOR PEACE
I'll now reveal two personal facts.
Peaceful for me is both alone and with cats.
Q
IS FOR QUESTIONS
Can I have that? Dad will hear
Zillions of times throughout the year.
R
IS FOR RELATIVES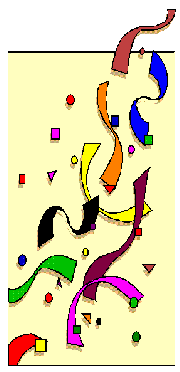 Relatives are great and make us feel good.
They give us so many gifts, even more than they should.
S IS FOR SISTER
Caroline's sister Bess is the older of the two.
What would happen if the reverse was true?
T IS FOR TOMORROW
Remind me to remember when plans start to drag,
You just can't put ten into a five-pound bag.
Dad looked at his watch again. Might as well go all the way, he said, much to Caroline's relief. Tuned in as she was to Dad's thinking, she too was puzzled about Bess being so quiet for so long. Oh well, it was her turn.
U
IS FOR U.S.A.

About our country, it's time well-spent
Cleaning up the environment.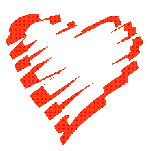 V IS FOR VALUE
You can value anything under the sun.
But it's always love that's number one.
W IS FOR WISH
I wish I had more recess, and I wish I could fly.
I wish I had no homework, and I'll think of others by and by.
It was now Dad's turn to finish up. "What can I do for X?" he moaned, "that's a toughie. Wait, I've got it!"
X
IS FOR X-TRA SPECIAL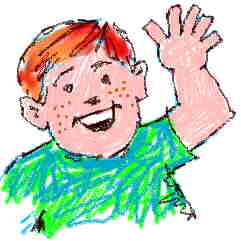 X-tra Special is something that's real.
It's warming and lasting and what you genuinely feel.
Y
IS FOR YESTERDAY

With red hair and freckles, I was a kid somewhat fat,
If Caroline saw me, she'd say "My Dad was that!"
Before beginning Z, Dad joked to Caroline, "I can't believe it. For once I get the last word."
Z
IS FOR ZIP

It's a pain to mow the lawn. I try to zip it through.
I'd rather do the fun stuff, like sharing this with you.
They both cheered at the end. "A promise made is a debt unpaid," Dad quoted an elderly Amish friend. "Time to go to bed."
"Hey, it's my turn Dad,"came that familiar voice that could only belong to Bess. "If you did an alphabet rap with Caroline, I get one too. Fair's fair." Dad felt certain he heard muffled laughter with this ultimatum.
As Caroline jumped under the covers a deck of cards spilled on the rug. "Cool Dad, let's think of something to do with cards for tomorrow night. There are fifty-two in a deck, so it'll be TWICE as good as tonight."
"Great idea, Caroline," Bess shouted with glee. "I bet Dad can't wait."
As for Dad, he slowly sank to the floor groaning (but with a grin)
"
H
E
L
P
!"
THE END